Buildability
Site level & Slab Preparation
The slope of a property can have an impact on final cost. There are a few different options and the final solution is dependent on a site inspection. Each property is unique and is assessed accordingly.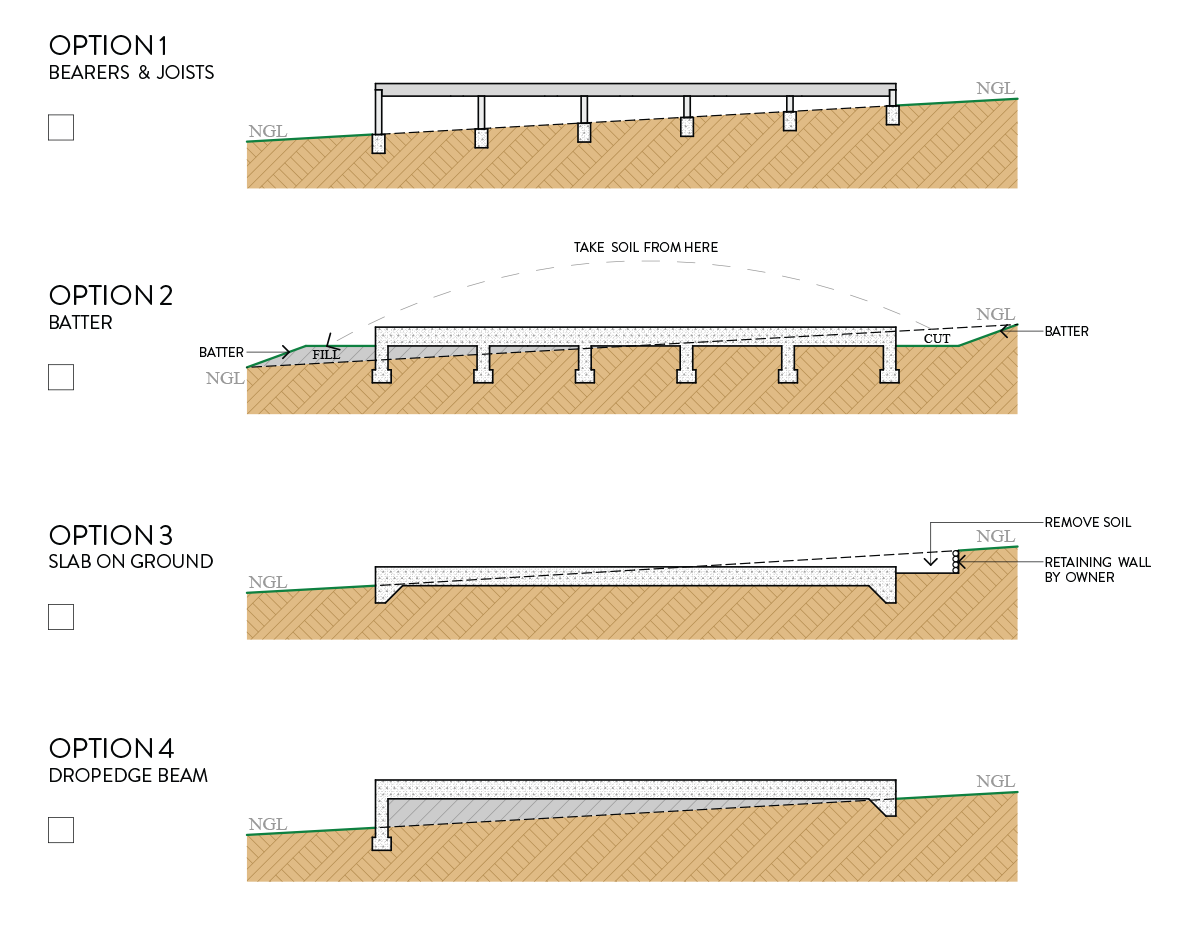 Access
For buildability of your granny flat, minimum access of 1.5m wide x 2.1m high is required.
Access must be clear, ie, no downpipes, hot water systems, air conditioning units etc. Also, the ground must be fairly level to be able to drive small machinery over.
Demolition
In order to build a granny flat, items must be cleared. This may involve removal of garden sheds or garages, pathways, paved areas, concrete areas, gardens and garden edging, pools and other items. This is an additional cost when budgeting.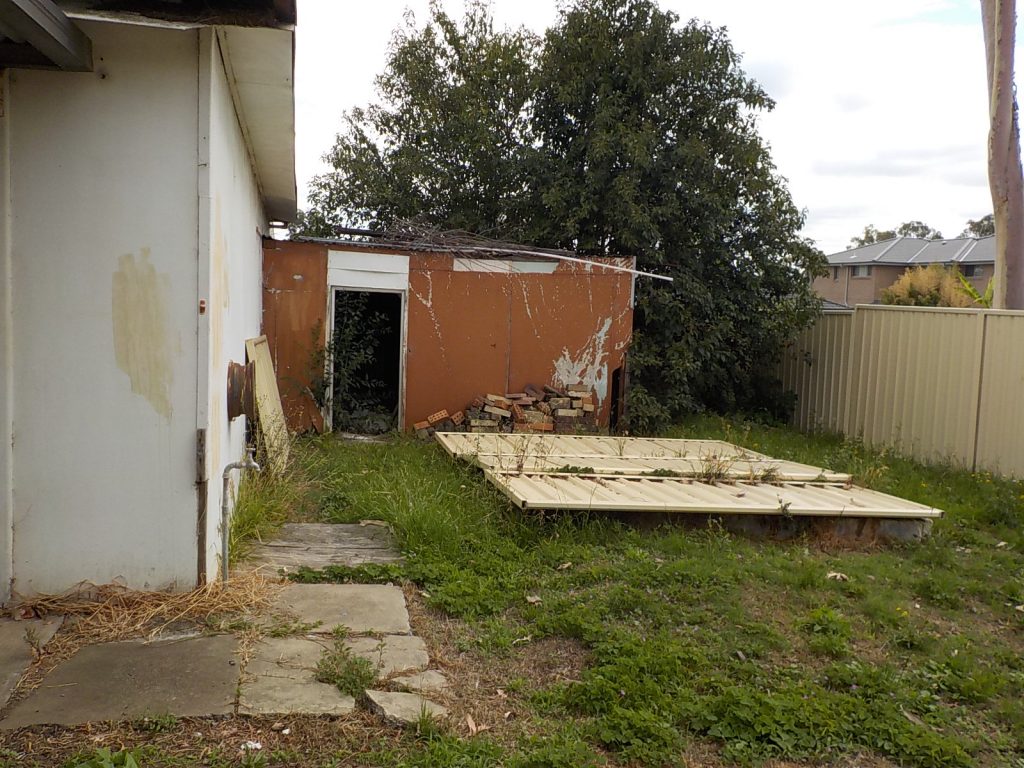 Have questions?
If you are interested in building a granny flat to your property, either for
investment, extra income or additional living space for family, contact
us today.
Granny Flats Australia Pty Ltd
ABN 49 137 405 513
8/10 Anella Avenue, Castle Hill 2154
OFFICE HOURS
Monday-Friday 9am-5pm
Closed for lunch 1pm-1:45pm daily
SHOWROOM HOURS
Saturdays – 11am-3pm
Weekdays – 9am – 5pm